The District One Natural Resources Assistance Council recommended the following projects for Program Year 10 funding.
Valley View Greenway Connector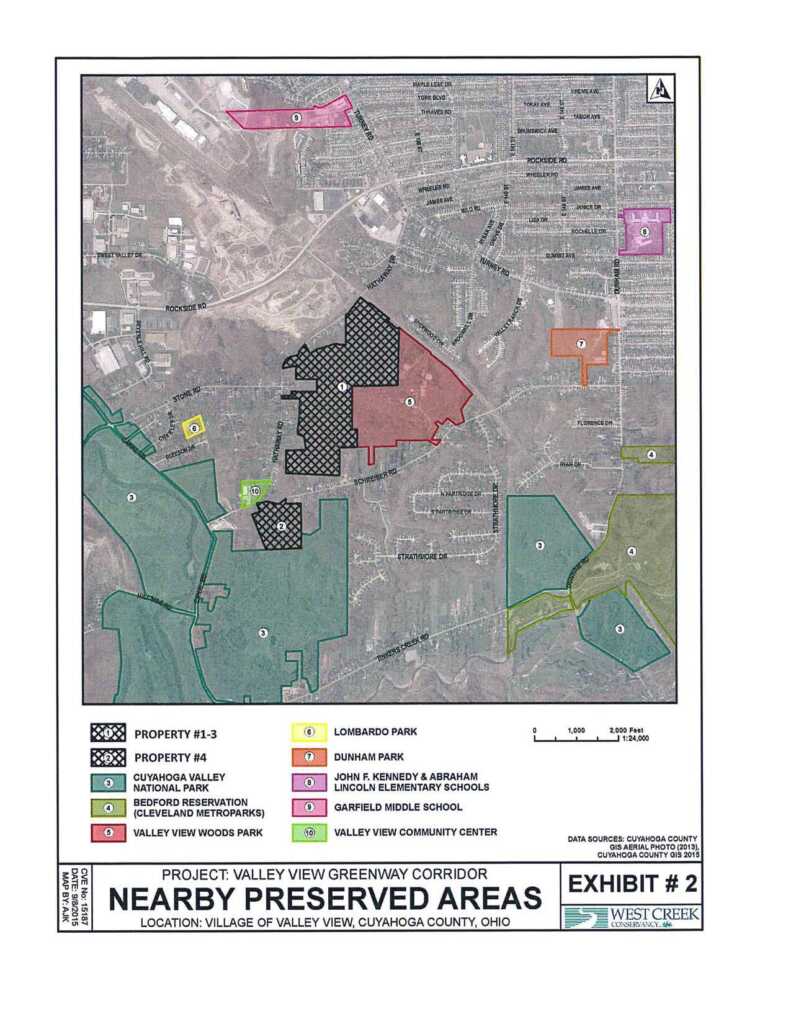 Total Project Cost: $2,828,100
Clean Ohio Award: $1,758,350
Acquisition Amount 180 Acres
This project includes the purchase and preservation of four (4) parcels in the Village of Valley View preserving in total approximately one hundred eighty (180) acres, that will extend the Village's Park as well as the Cuyahoga Valley National Park. This project will protect over twenty thousand (20,000) linear feet of headwater stream and habitat, large stands of upland and streamside forest and approximately seven (7) acres of high quality wetland habitat.
CLM10-01: CLEVELAND METROPARKS
Cleveland Metroparks Preservation Initiative
Total Project Cost: $1,106,000
Clean Ohio Award: $829,500
Acquisition Amount: 16.3 Acres
Cleveland Metroparks will acquire approximately sixteen (16) acres adjacent to the South Chagrin Reservation in the Village of Bentleyville. The property surrounds the Cleveland Metroparks trail corridor connecting South Chagrin Reservation and Chagrin Falls. Preservation of this property will offer permanent protection of streams, wetlands and valuable forest habitat, as well as provide more opportunities for passive recreation along the expanded the trail corridor.
WCC10-01: WEST CREEK CONSERVANCY
Total Project Cost: $2,031,000
Clean Ohio Request: $1,521,000
Acquisition Amount 80 Acres
This project consists of acquiring eighty (80) acres of the Parmadale Property, the former Catholic Charities Orphanage, adjacent to the West Creek Reservation in the City of Parma. The property contains two thousand three hundred (2,300) linear feet of headwater stream, and fifty-two (52) acres of mature forest. The developed portion will eventually be removed and the land subsequently reclaimed. Furthermore the land will be incorporated into the Cleveland Metroparks West Creek Reservation.
TCW10-01: TINKER'S CREEK WATERSHED PARTNERSHIP
Country Lane Conservation Project
Total Project Cost: $504,000
Clean Ohio Award: $222,136
Acquisition Amount: 16 acres
This project includes the acquisition of approximately sixteen (16) acres of green space and preservation of four hundred fifty-five (455) linear feet of stream in the Tinker's Creek Watershed, located off of Country Lane in the City of Warrensville Heights. Acquisition of this property will permanently protect the stream and wetlands from degradation as well as ecological services, such as reducing flooding.
January 2016