The City of Pepper Pike sought input from residents on strategic community initiatives and projects through an online survey.
County Planning presented the results of the Pepper Pike Community Survey to Pepper Pike City Council in April 2023. Thank you to all the residents who completed the survey.
Video of the Special Council Work Session is also available.
In partnership with the City of Pepper Pike and the Survey Review Committee, County Planning conducted an online survey to help capture the various perspectives and ideas from residents regarding strategic community initiatives and projects. Community surveys are recognized as a successful method of collecting residents' opinions for consideration during the decision-making process. A well-designed survey provides valuable feedback from a wide range of individuals, many of whom may not normally involve themselves in local government.
Process
The Pepper Pike Community Survey was open from December 30, 2022 through January 30, 2023. The phases below describe the process for conducting this survey.
Phase 1: Draft Survey Questions
This phase included creating survey questions with the Survey Review Committee and City administration to prepare an online form to collect public input.
Phase 2: Distribute Materials
This phase included designing advertising materials with the Survey Review Committee and City administration (postcard, handouts, yard signs) to help spread the word about the Community Survey.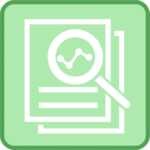 Phase 3: Summarize Findings
This phase included collecting and tabulating the results into a summary report with graphic representations of the findings with a final presentation to the public and City Council.
Contact Us
We welcome and encourage your questions, comments, and feedback about the Pepper Pike Community Survey. Please contact our project team with your thoughts: