The City of Lakewood's Madison Park Master Plan is a community-driven plan that seeks to address the current and future needs of all Madison Park users in an inclusive and equitable manner.
Understanding that Madison Park is an essential component of Lakewood's community identity, this Master Plan will ensure that the park is supportive of the neighborhood's residents, businesses, and environment. The Plan will articulate a clear vision, outline recommendations and action items to be completed, outline roles and responsibilities, identify anticipated costs and funding strategies, and establish a timeline for implementation that will guide future improvements and recreational opportunities over the next decade.
Background
Located adjacent to the historic Birdtown neighborhood, Madison Park sits on 17 acres on Madison Avenue in Lakewood's southeast corner. A cultural and social center of the neighborhood, Madison Park hosts an array of amenities including multiple athletic fields and courts, picnic pavilions, a playground, and Becks Pool. However, much of Madison Park's infrastructure and amenities are aging and the demographics of the community have changed. The City of Lakewood is committed to investing in the Park to ensure it remains a relatable, useable, and high-quality community asset.
The goal of the Madison Park Master Plan is to update the park to better suit Lakewood's current and future population, accommodate the communities that currently use it, and invite more communities to use Madison Park in the future. The Plan will align with previous City plans and studies while being directed by robust community engagement throughout the process.
Planning Process
The planning process for the Lakewood Madison Park Master Plan will consist of five phases, which will build off each other to contribute to the completion of the final Master Plan.
Current Conditions
The initial phase focuses on where Lakewood and Madison Park currently stand. This phase will involve an assessment of the current demographics, amenities, assets, infrastructure, and programming of Madison Park and the surrounding neighborhood. This will be used as a baseline for the City of Lakewood and the following phases of this plan.
Park Vision
Based on information from the Current Conditions phase and input from local residents, neighborhood organizations, and other key stakeholders, this phase will outline a broad vision of how the park can meet the needs of residents in the future.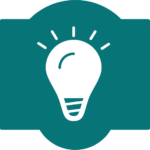 Recommendations
This phase will develop and organize recommended goals and actions that the City of Lakewood and neighborhood groups can take to address identified issues and reflect the community Vision for the park.
Implementation Plan
This phase will outline potential partners, funding sources, priorities, and timelines to achieve the recommended goals and actions to best realize the project.
Final Madison Park Master Plan Document
The final phase will compile all the previous phases into a cohesive document portraying the story and goals of the Madison Park Master Plan.

Contact Us
We welcome and encourage your questions, comments, and feedback about the Madison Park Master Plan. Please contact our project lead with your thoughts:
Meghan Chaney, AICP, Senior Planner
Cuyahoga County Planning Commission
216-443-3700
mchaney@cuyahogacounty.us
---
Top photo courtesy of Cuyahoga County